Experience the benefits of Chiropratic Care
We specialize in providing quality chiropractic care and muscle therapy to fulfill your wellness needs.
Dr. Michael Wagner
We've moved! Just south on Highway 27 to 8333 Alexandria Pike.
Call now to schedule your appointment!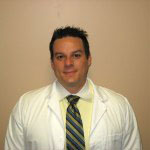 Wagner Chiropractic in Alexandria, Kentucky provides quality care to the Northern Kentucky area through the expertise of Dr. Michael Wagner. Dr. Michael Wagner has been providing Chiropractic care to individuals and their families for over 10 years with a focus in spinal care, muscle therapy and weight loss. We also serve the people of Cold Spring and Highland Heights north of our office off of Alexandria Pike, Hwy 27.
Call our office at (859) 448-0056 for an appointment today!